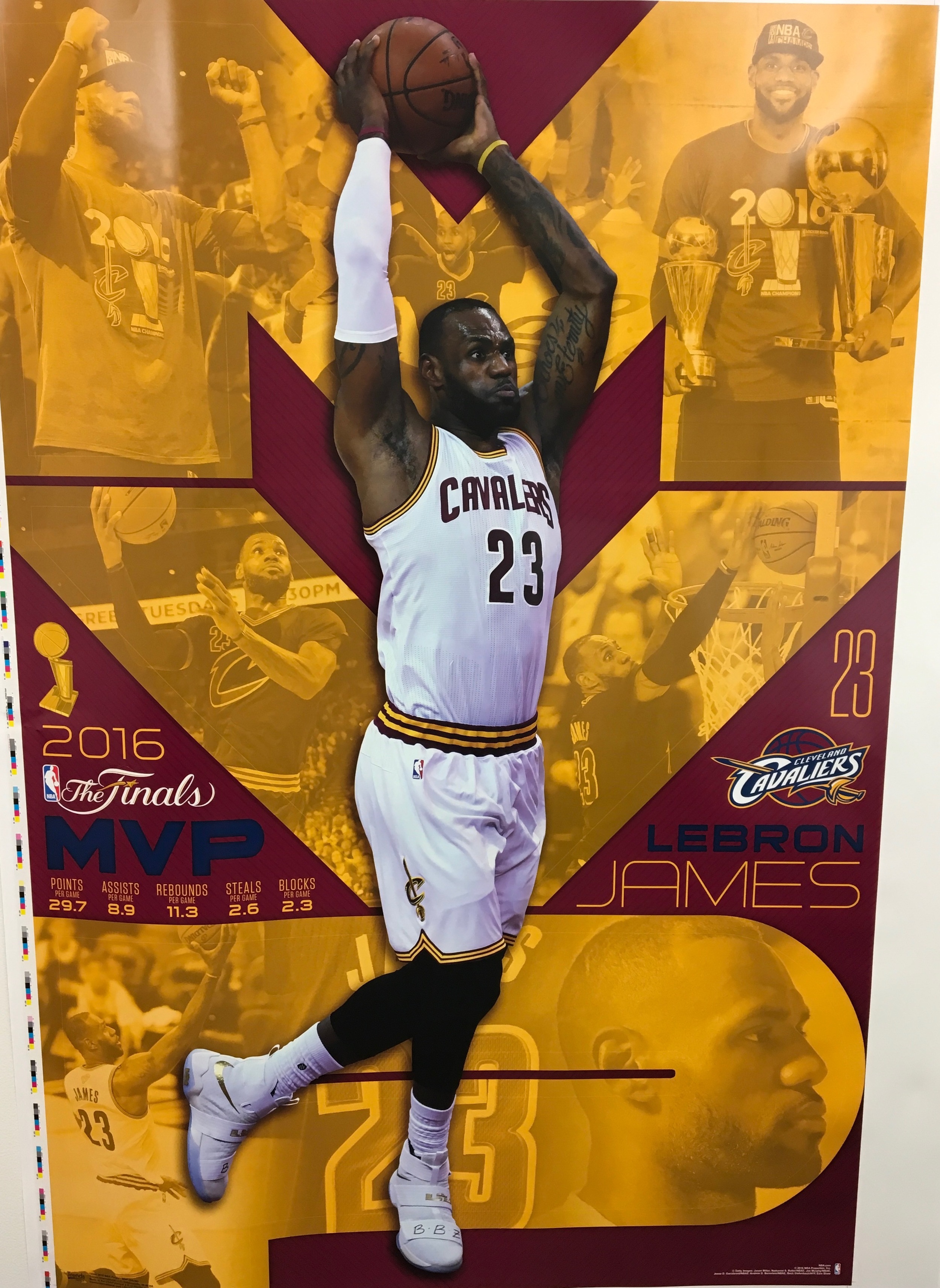 HardingPoorman recently printed NBA Championship and MVP posters for Trends International, one of our valued long-term customers. This season's NBA Finals were nothing less than spectacular so the imagery of MVP LeBron James and his Cleveland Cavaliers certainly reflects their incredible season and memorable performance.
As a preferred printer for sports properties, HardingPoorman is accustomed to brand sensitivities as well as time to market. For most championships, HardingPoorman receives two files (one for each team) prepped and ready for print depending the outcome of the game.
2016 was particularly special given all the hype surrounding the 2016 NBA FINALS and Trends' order reflected the interest as it was nearly double our normal championship run.
HardingPoorman processes poster orders for Trends on a weekly basis that focus on sports, music and movies.
Thanks Trends International and congratulations Cleveland!