On Friday, April 21st, Angi Dunlavy, Senior Account Executive, HardingPoorman and Adam Rupp, Controller, HardingPoorman, participated as judges in Butler's TOP DAWG event.
TOP DAWG is a competition for the Butler Freshman Business class to generate an innovative and marketable new product complete with a supporting business plan and model. This year, the students were challenged to create a product for the health and fitness industry which was a year long project for the Freshman class. (www.sliderrevolution.com)
Once ideas were generated, the student group pitched the concept to the entire class and four finalist/teams presented to a panel of judges made up of members from the Indianapolis business community to determine which concept has the best chance for success.
The winning team's entire class receives an optional final exam. This year's winning team and concept was called SOFTHANDS, a adhesive grip that would be applied to weights to protect athlete's hands while lifting. SOFT HANDS, the product, would also be co-branded by partner gyms.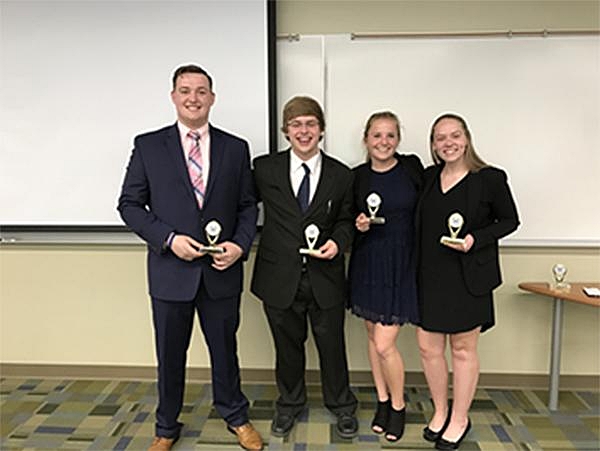 SOFTHANDS' team members are Albert VanFossen, Zack Weiler, Sophie Michal, Rachel Schmidt, and Jacque Shrader-Goetz (not pictured due to competing for Team USA in the 2017 World Cup for Figure Skating).
Thank you to Butler University creating such a real-world business experience and for including HardingPoorman in this event. We look forward to more innovative concepts to be generated (and marketed) by Butler University students in the future!